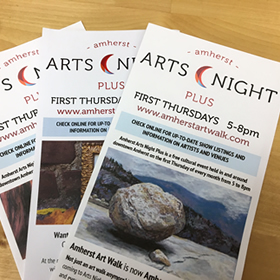 NEWSLETTER
Sign up for the Arts Night Plus Newsletter for monthly updates! Each first Thursday of every month, from 5-8pm, participating venues host gallery openings, concerts, lectures, and other creative events. Get the details in your inbox every month!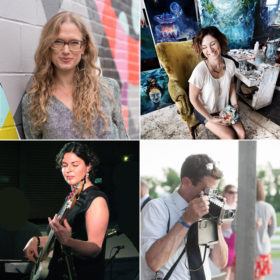 SOCIAL MEDIA WORKSHOP
Sept 13th: Promoting Your Art with Social Media: This workshop will cover the various modes of social media marketing, with a focus on major outlets favored by most artists. Artists will discuss current trends in social media use, most effective platforms & how to grow your social media presence. Guest panelists: Kim Carlino, Scout Cuomo, and Mary Witt. Moderator: Keith Toffling. Learn more!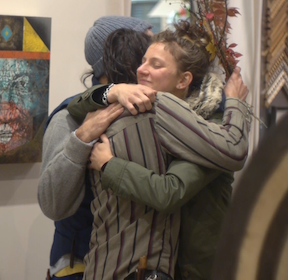 JOIN US
Do you want to be part of a growing, innovative group of creative people in Amherst? Joining Amherst Arts Night Plus will allow you to make connections with local business owners and artists, strengthening the arts community in the Amherst area. Become a participating venue!