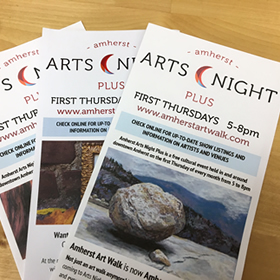 NEWSLETTER
Sign up for the Arts Night Plus Newsletter for monthly updates! Each first Thursday of every month, from 5-8pm, participating venues host gallery openings, concerts, lectures, and other creative events. Get the details in your inbox every month!
Arts Night Plus Calendar 2019
Every first Thursday, from 5 to 8pm.
September 5th
October 3rd
November 7th
December 5th
Now Featuring Music!
September: Dave Dersham
6pm: Unitarian Universalist Society
7pm: Ramboll
October: The Jazz Mesmerizers
5:30pm: Emily Dickinson Museum
6:30pm: Gallery A3
*September's full calendar will be posted 9/1. Sign up for the newsletter to get it via email.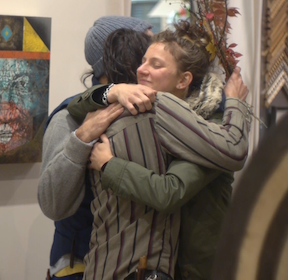 JOIN US
Do you want to be part of a growing, innovative group of creative people in Amherst? Joining Amherst Arts Night Plus will allow you to make connections with local business owners and artists, strengthening the arts community in the Amherst area. Become a participating venue!